Friday Poems Archive: 2019 January – June
This is an archive of Friday Poems from January through June of 2019. Given the poems are posted like a blog, the entries are in reverse chronological order.
For more, go to:
Archive: July – December 2018
If you'd like a Friday poem in your inbox, you can sign up here.
Thank you for reading!
Dave
Welcome back guest poet, Matt Brennan. This is a lovely poem from his collection, The House with Mansard Roof, and first published in Firefly Magazine.
Meditation with Cat and Toddler
June 21
Welcome fellow Missourian and poet, Karen Craigo. I can relate to the distractions that come with yoga practice! In many forms! 🙂
Give a hearty welcome to guest poet, Maureen Doallas. I absolutely love this very touching poem. 
This poem is pure fiction—one I made up as I saw two ladies walking on the downtown square.
Another wonderful poem from guest poet, ee cummings. Love this one. It's puddle-wonderful!
We have definitely been having spring weather here in the Ozarks. On Tuesday, there was talk of a tornado west of town. As I thought about twisters, I thought about Scott Russell Sanders's essay "Homeplace." And that in turn made me think about my poem, "Injustice." I hope you like this poem from my collection, View from the North Ten (Mongrel Empire Press, 2013). 
Welcome guest poet, Hilda Doolittle (HD). Like last week's guest, HD was also a modernist writer. She lived from 1886-1961. She was primarily a poet but also wrote in other genres. Here is a great article if you'd like to know more about her life and work.
Welcome guest poet, Larry Rogers. His poem has a title of which I'm envious (and pretty certain I've not yet matched in word count). Larry is a songwriter and poet, and I really like this poem. It was originally published in
Spitball
and also in his fine book,
Live Free or Croak
. And as his book title suggests, there is lots of humor in the book. I keep my copy handy as it lifts the spirits.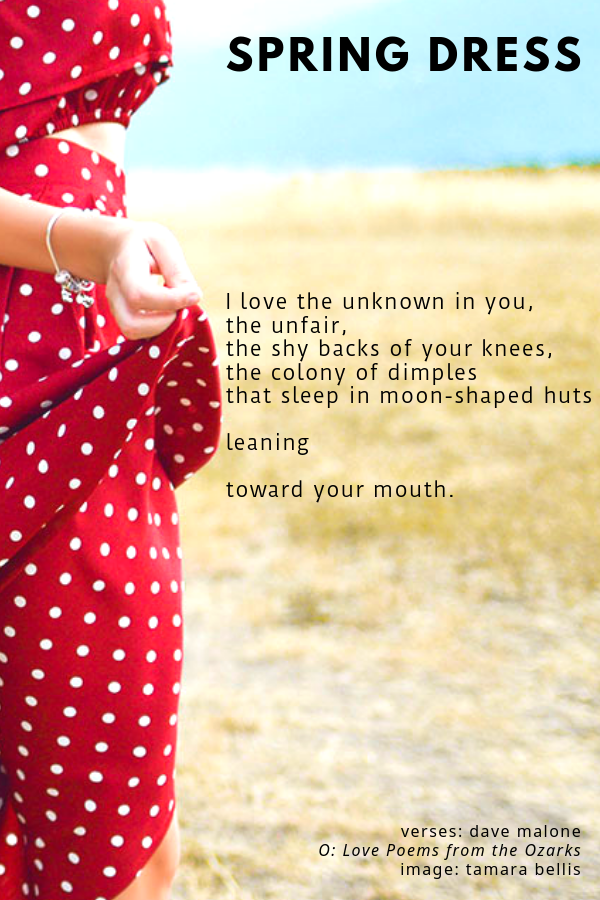 frog, pond, water
April 19
Today's poem is from guest, Matsuo Basho. Translation by Harry Behn. 
I did some research, and this is one of the most well-known haiku poems in Japan—and in the world. I stumbled upon this web page with 32 translations of the poem and some commentary by a Zen scholar. Very interesting!  
o sweet spontaneous
April 12
Today's poem is from guest, ee cummings.
What a delightful poem this is!
Theme: Forsythia Finds
April 5
In one of my sonnets, I have the phrase, "forsythia finds." I've
always really enjoyed that line, and it occurred to me as I
walked to work this morning and passed a neighbor's house. He
must have had a stand of about eight forsythia bushes.
So when I got to the office, I penned four poems; this is the best one (though it's really too early to share). I believe in Wordsworth's idea of "emotion recollected in tranquility." However, we'll let that slide today. Blame it on the forsythia. Zenjoy!
I spent my first two years of college at Abilene Christian University, located in Abilene in West Texas. I met a great group of friends there, and it's really fun to still be in touch with them after a few cliched years of water under the bridge. This is a poem dedicated to that feeling when, as young college students, you feel a romantic connection and wonder what the future might hold… 
Lake Petworth, Sunrise
March 22
I'm excited to feature another guest poet! This week's writer of verse is Matthew Brennan. He delights with this poem, based on a painting of J.M.W. Turner's. "Lake Petworth, Sunrise" originally appeared in the literary journal, The MacGuffin, then later in Matt's book, The House with the Mansard Roof (Backwaters Press, 2009).
Loveliest of Trees
March 15
This week, on the guest poet front, we are going back to back with one of my favorite poets, AE Housman. With spring ahead of us, I felt "Loveliest of Trees" was a good selection for today. Enjoy.
Today's guest poet is AE Housman. It's a drizzly morning, so I thought a rain-themed poem was appropriate. 
A Light Exists in Spring
March 1
Today's guest poet is Emily Dickinson. How nice to consider thoughts of spring.
Today's guest photographer is Isaac Protiva. You can see more of his fine work at Plains Media. 
This is a fun, little poem from my collection, Under the Sycamore. With spring here, the birds are more vocal and playful in the morning. Cardinals, chickadees, and robins! 
Since it's the day after the day celebrating St. Valentine, then let's do a little romantic ditty. Enjoy! 
La Fille de L'air
February 8
Happy birthday to Jules Verne (born 1828). In addition to his awesome sci-fi, he also wrote poems. I thought this one was quite good—and so I share with you an excerpt. Lately, I have been brushing up on my French with the pleasant app, Duolingo. I felt really in tune as I translated the verses from this little gem of a poem. 
A traditional haiku. I wrote it this morning. 🙂
Tao and Zen Are Different,
My Friend
January 25
The title says it all. Zenjoy!
Writer's Block Reckoned
January 11
The lovely image is of silent film actor, Mary Pickford. She was very popular in her day and dubbed "America's Sweetheart." When I wrote this poem, I was thinking in particular of the tough fate suffered by John Gilbert (known as "The Great Lover" during his time), who had difficulty adapting to the talkie era.
After the Reading
January 4
This poem came to me one evening walking behind the Avenue Theatre in West Plains. I also channeled the energy from once hearing former poet laureate Howard Nemerov give a fantastic reading at Emporia State University in Kansas.