I enjoy being a writer, editor, and logo and website designer (see Web Design page).
I take on projects I believe in. I enjoy my clients and have formed wonderful working relationships. 
My career started in graduate school at Indiana State in 1994 when I helped a professor edit one of his books on writing. Over the following decade, I served as a newspaper editor, taught college courses in English composition and film, and directed a writing center. In 2006, I officially hung out my shingle and founded Malone Consulting, Inc. This decision has brought me great joy and perhaps no greater joy than when I was asked to coordinate and co-write the sesquicentennial history of my alma mater, Ottawa University. 
Over the last thirteen years, I have worked with  many talented writers who have gone on to publish their manuscripts with traditional presses.
My specialties include poetry, memoir, and fiction. I provide a whole host of services and excel in developmental editing and manuscript evaluations.

If you are unsure of what you need, read below where I break down the publishing industry's editing definitions. Also, on this page, you can read some testimonials and see a list of a few previous projects. You can also read reviews from my clients on Linked In and on Facebook.
Please get in touch. I'd love to hear about your project! If you know you want a quote, then let's dig in. 
It is wonderful that a multitude of editing services are available online. Yet, it doesn't take long to note the variety of editing definitions within the industry. The definitions below have served my clients well on their publishing path.
Evaluation: This is a very general review that often answers the key question, "Is my manuscript publishable?" For fiction, the editor addresses issues concerning character development, structure, the narrative arc, rising action, organization, flow, and content. The editor writes a 1-2 page summary to help the writer determine his or her next steps.
Developmental Edit (also called a critique or substantive edit): This edit tackles big-picture concerns mentioned above: character development, structure, the narrative arc, rising action, organization, flow, and content. For this edit, the editor often makes suggestions through review comments in the manuscript and may compose a critique as lengthy as ten pages.
Line Edit: The editor edits the manuscript line by line. The editor improves the flow of the manuscript and cleans up issues with digressions, lack of focus, dialogue concerns, tense shifts, and poor sentence structure.
Copy Edit: Having done the line by line work, this edit is more technical and punctuation-focused. The editor resolves grammar and punctuation errors.
Proofreading: This is the final step to eliminate typos and any missed errors. This is the polish.
Are you ready to get started?
Bowie, the mini-schnauzer, is not included with any of my editing services.
We couldn't have imagined a better first-reader, editor, and corner man.
—Deirdre Gogarty and Darrelyn Saloom, authors of My Call to the Ring: A Memoir of a Girl Who Yearns to Box 
If you are looking for a passionate, committed and consummate editor who is also reasonable, then I can fully recommend Dave Malone. He'll handle your manuscript with a high level of expertise and always gives excellent feedback and suggestions.
—Wili Liberman, Owner/Editor of TEACH Magazine
For our academy, I've used Dave to help me edit my eBook, printed marketing materials, and website content. He has also helped me with a personal poetry project and was even willing to help my daughter with her college application essays. His revisions are easy to integrate, and he always makes himself available for discussion. I have greatly benefited from his professional service over the past ten years. I highly recommend making Dave a part of your publishing team for both professional and personal work.
—Mark Barrentine, Executive Director, Evangelhouse, Lafayette, Louisiana
Darrelyn Saloom and Dee Gogarty.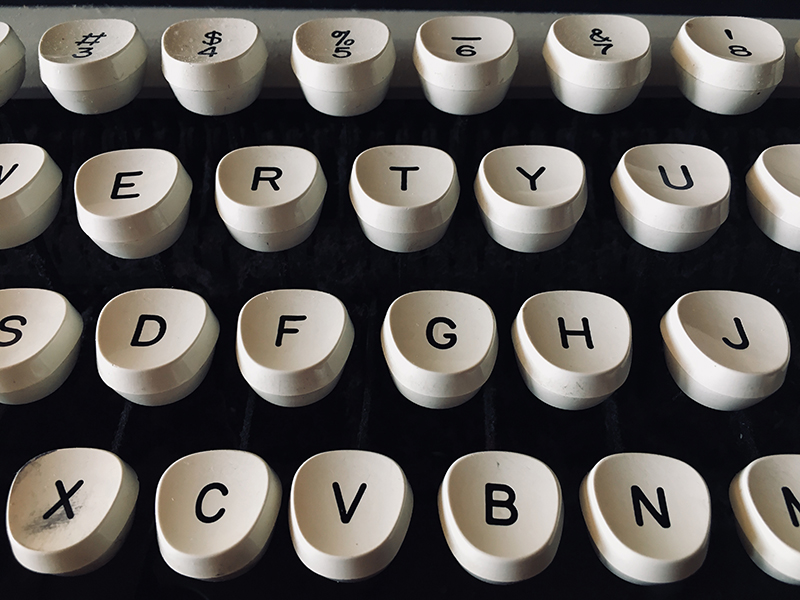 Developmental and Manuscript Editing
The Feminist Bride
(Black Rose Writing, 2018) by Katrina Majkut.

The Promise of Pierson Orchard (Wyatt-MacKenzie, 2017)
by Kate Brandes.

Scattering Ashes
(She Writes Press, 2016) by Joan Z. Rough.
Looking for Henry Turner
(self, 2016) by Wili Liberman.

Blush: A Mennonite Girl Meets a Glittering World
(Herald Press, 2013) by Shirley Showalter.
My Call to the Ring: A Memoir of a Girl Who Yearns to Box
(Glasnevin, 2012) by Dee Gogarty and Darrelyn Saloom.
Haole Wood
(self, 2012; San Diego Book Award 2013) by Dee DeTarsio.
Let Days Speak
(unpublished) by Nath Jones, 2015 Best New American Voices nominee.
Copy and Freelance Writing
Ottawa University: 150 Years of Signicance (Ottawa University, 2015).
Contributor for STATE Magazine. Indiana State University.
Contributor for SPIRIT Magazine. Ottawa University.
Let's talk about your project.